cliquer pour consulter le wiki tld

Aperçu
| | |
| --- | --- |
| Code pays | ZW |
| pays | Zimbabwe |
| Politiques de conflits | Universal Dispute Policy Resolution policy (UDPR) |
| site web | http://www.zispa.org.zw/ |
| restrictions de registrant | No |
Infos Économiques de registre par DI
| | |
| --- | --- |
| domaines enregistrés total | |
| valeur totale du TLD | $0 |
| rang de la valeur totale du TLD | |
| revenu annuel total du TLD | |
| croissance attendue pour les 12 prochains mois | N/A |
| PIB/domaine | N/A |
| rang PIB/domaine | |
| domaine/habitant | N/A |
| rang domaine/habitant rank | |
| nombre d'utilisateurs haute-vitesse dans .zw | N/A |
| utilisateur de haute-vitesse/domaine | N/A |
Information Générale du TLD
| | |
| --- | --- |
| introduit | 1991 |
| type de TLD | ccTLD |
| statut | Active |
| registre | Postal and Telecommunications Regulatory Authority of Zimbabwe (POTRAZ) |
| commanditaire | ZISPA |
Remarques
Registrations are at third level beneath second-level categories.
Registrars actuellement suggérés
Information de Marque déposée
Trademarks are assigned through the Zimbabwe Intellectual Property Office (ZIPO), Ministry of Justice, Legal and Parliamentary Affairs. Zimbabwe is not a member of the Madrid Protocol. A trademark is valid for 10 years and may be renewed for further periods of 10 years each.
Avocats de Marques Déposées actuellement suggérés
| | |
| --- | --- |
| avocat 1 | Hussein Ranchhod & Co. |
| avocat 2 | Mbidzo Muchadehama & Makoni |
Logo Officiel du TLD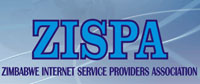 .zw index
Information sur le Pays
| | |
| --- | --- |
| pays | Zimbabwe |
| capitale | Harare |
| langue officielle | English, Shona, Ndebele |
| langues reconnues | |
| gouvernement | Semi presidential, parliamentary, consociationalist republic |
| législature | Parliament(House of Assembly,Senate) |
| Accession UE | |
| zone | 390,757 km2 |
| sont au rang | 60th |
| population | 12521000 |
| rang de population | 68th |
| densité de population | 26/km2 |
| rang de densité de population | 170th |
Economie et développement
| | |
| --- | --- |
| Évaluation du PIB 2010 | $5.574 billion |
| PIB par capita | 475 |
| gini (2005) | 50.1 |
| HDI (2010) | 0.140[4] (low) |
| Rang HDI | 169th |
| devise | None |
| fuseau horaire | (UTC+2) |
| conduite à | left |
| code d'appel | +263 |