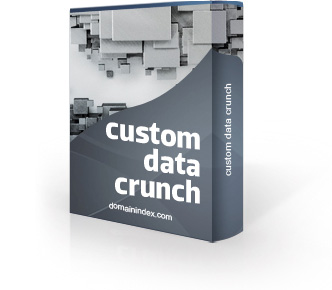 CUSTOM DATA CRUNCH
Do you need huge data to be mined or combined or calculated with any of the data sets we carry or even new ones, then this is for you:
Get any List or Database using any of our Datasets or Datasets provided or that can be scraped from the web from public sources. We can provide lists of Billions of datafields. Typical custom crunches we have provided are:
- free domain names in a particular TLD with exact searches for the domain name
- whois based information for all websites with traffic
- lists of domain buyers based on past deals
- all geo names and zip codes worldwide and their search volume
- all domain purchases of domains of Trademarked terms
- top one million keywords and top advertiser of the search term
Base Cost for each run is 490 USD to be paid upfront.
And for each 1Mio Datafields delivered or compiled: 10 USD
Let us know what we can do for you.
Inquire today via email